The Aanensen's, a client for over 10 years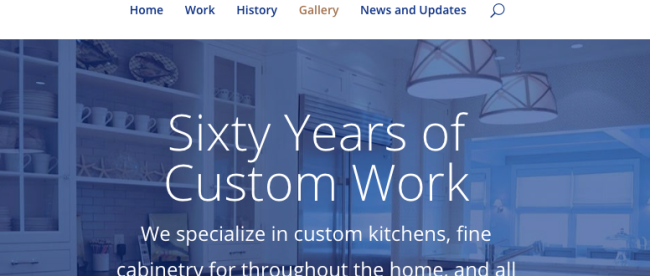 The Aanensens were one of my first clients back when I was a partner at Graphyte Design. They found us through one of those old listings that were so popular on the internet in the late 90's and early 2000's, but once we sat down with them we realized we were a great fit. Their attention to detail and the quality of their own work was inspiring, and so we dove in starting with pencil sketches on paper to build them a site we could all be proud of.
Over the last ten years, we've redone the site twice, and I'm proud and excited to share the most recent redesign, which we just finished up last week. The new site is mobile friendly which was their first request, but it also allows them to really showcase the quality of their work through a beautiful image gallery as well as through the large headers throughout.
We built a full history page that more clearly tells the story of three generations of craftsmen and designers, and we believe that new and old customers alike will get a much stronger sense of who the Aanensens are and what traditions they come from.
Below are a few screenshots from the new site, but feel free to visit them at www.aanensens.com and if you're thinking about renovating your home, you can't find a better, smarter, or more ethical firm to work with.
This slideshow requires JavaScript.